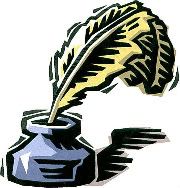 Friday was absolutely boring before class so I sat down and made an amateur poem. It was a small joke and dare combined to make the day go a little faster.
Lifestyle lolita

We have given up convention
for lives filled with imagination.
We strive for the past
forming our own elite social cast.
While fashion dictated the exposure of skin
we shun from such provocative sins.
The muses inspire us with heart aflame,
with precious frills for us to gain.
The Stars Shine Bright in our Pretty World for all to stand aghast.
While Mary, Maiden, and Moitie bless our wardrobes with a refined blast.
We blessed mistresses for grandeur
erect our spirits with more than just posture,
To embrace the love of lolita fashion,
We don our lives and wardrobes with our extravagant passion.