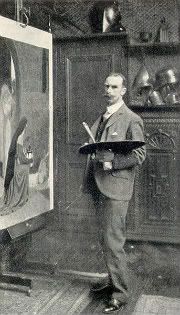 Edmund Blair Leighton is a painter associated with the Pre-Raphaelite Brotherhood. He lived from 1853 until 1922. His painting captured the romantic Regency and Medieval periods. One of his more famous paintings is the "The Accolade" painted in 1901. If you were to google his name this is the painting most frequently displayed along with "God Speed!".
I have grown up loving most things medieval and seeing this artist's paintings with the ladies and their knights has made me fall in love all over again. His Regency styled paintings are also exceptionally beautiful seeming as if some of the subjects could walk right out of their man made environments. I love his use of colors and the painstaking details of everything. This month Edmund Blair Leighton's art is my lolita inspiration.
Some of his wonderful works: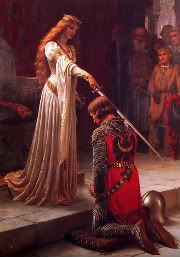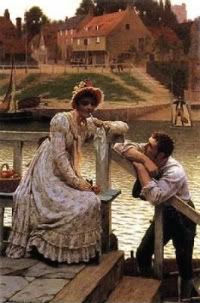 "The Accolade" "Courtship"