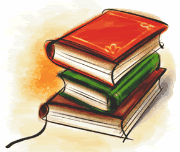 As with most lolitas I tend to go on shopping sprees frequently. This recent splurge included the procurement of the last few issues of the Gothic & Lolita Bibles I was missing. Sadly the shop I use does not have volume 30 yet. I have been looking into buying the KERA! Maniax as well. There are only 11 issues which will make them so much easier to collect than the KERA! mooks.
I am an avid reader even during the school semesters. Just recently I finished
The Secret Garden
by Frances Hodgson Burnett and Bram Stoker's
Dracula
. I enjoyed both novels greatly, except Dracula tended to drag on uninterestingly in the middle with Wilhelmina and Lucy's letters. Besides that I finished both novels within two days of the time I picked them up.