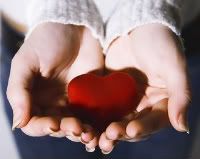 In my book lolita clothing is most certainly something to be handled with care. If not for the price than at least for the aesthetics of the pieces. I always take precautions for the care of my wardrobe even if they are not needed.
1. A tailor – I use an old family tailor to fix any damages to my outfits. Though I can sew, I prefer to leave a professional to mend major problems. I also just love visiting their shop and having a cup of tea while I wait for them to fix whatever the problem is.
2. Padded clothing hangers - I usually use padded hangers. They protect the shape of the collar area of my clothes and they just look cuter than the plastic hangers. Plus sometimes you can buy scented hangers.
3. Wardrobe/closet - I never leave my outfits hanging up in my room. I own too many pets and prevent all contact between them and my clothing.
4. Garment bags – In addition to keeping my animals out of my closet, I hang my outfits closest to the door in garment bags. This is just an extra neurotic precaution.
5. Simple sewing kit – I always carry a tiny sewing kit in my purse. It consists of a needle, thread, and tiny scissors -basic items to mend little problems. So if a seam comes loss or a button gives out I am prepared.
6. Dry cleaners – I always send my outfits to the dry cleaners. I know some lolita prefer to hand wash their articles of clothing. Either way
do not
wash your worn articles in the washing machine. Colors will fade and other damages can happen.
7. Shoe repairer – I take most of my shoes to a nice shoe repairer shop at a local market. Really only one set of boots had a major repair needed, but they are also happy to repair the occasional scuff markers and bents too. There will be no mangy shoes stored in my closet.
8. Jewelers - As of yet I have not had to take any of my jewelry to a jeweler yet. But there is a local shop that says they will fix rings and necklaces. As of jewelery such as my cupcake rings and necklaces I always have a small tube of crazy glue in my craft room.
~ And lastly another precaution in my house especially is to put items back were they belong. With two German Shepards and six cats anything left out will either be eaten, stolen and never found, or covered in a ridiculous amount of animal hair.
1. All accessories have a home. – All of my accessories have certain places they are stored when not in use. Parasols belong in my umbrella holder, cupcake rings/necklaces belong in their cute plastic box, socks/tights belong in the dresser draw, and head pieces belong in their hat boxes.
2. Shoe boxes – I always but my shoes back in their boxes and on shelves. I have shoe eating dogs, whom are also not allowed near my wardrobe or in my closets.