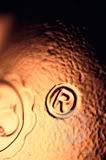 ~Individualizing Your Lolita Style~
In a world full on similar fabric patterns and identical dress forms every lolita needs to have their own unique style/items to differentiate themselves from the crowd, not that we aren't distinguishable already. I tend to call these trademark items. Everyone usually has these already. They are those one or two items people always wear/carry around with them.
In the lolita world, these trademark worthy items tend to be the most expensive. Usually they are a rare ensemble pieces or well sought after accessory items.
Some popular lolita trademarks:
♥ Heart Buckle shoes
♥ Cake shoes
♥ Metamorphose's school bags/pochettes
♥ Bunny bags
♥ Angelic Pretty apparel
♥ Moi-meme-moite apparel
♥ Baby apparel
But sometimes these trademarks don't have to be bought at brands stores. Colorful wigs, certain hair styles, piercings, nails, and multiple off brand items can become someone's trademark.
Some off-brand items I have seen as trademarks:
♥ Pink wings
♥ Eye make-up
♥ Deco accessories
♥ Off-brand purses
♥ Off-brand outerwear
♥ Boots
My trademarks so far tend to be my Metamorphose crown embroidery pochette, knee high boots, and a crown necklace. Everyone should develop their own trademark items. It is a fun way to individualize your own style.