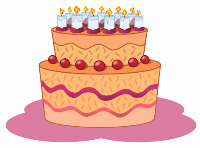 The last two weeks have been both nice and horrible. Tuesday March 3rd was my birthday! I did not have any party this year. My fiance planned to take me out for the evening.
During the morning, I happily spent my time making a schedule for the day. I saw an idol on a game show made these on days in which she has important events planned. I thought the idea was adorable so I made one! ♥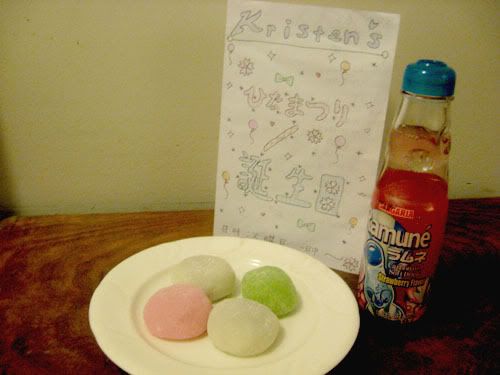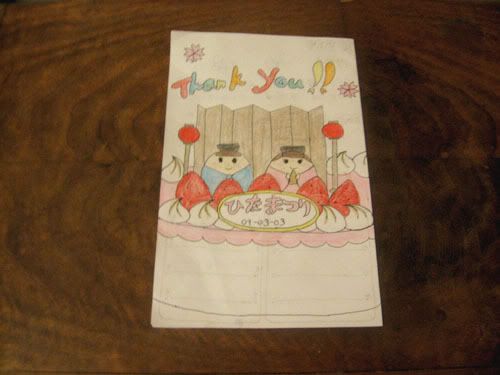 The front says Hinamatsuri/Birthday along with the day and time.
The middle has the schedule on the left and a 'to bring' items along with the shops I planned to visit and a Memo and gift section on the right.
On the back I doodled a picture that resembled a hinamatsuri cake I saw online along with the date.
I need to take a better picture of the inside section. :/
That night after dinner, my fiance took me to a few stores to search for hinamasturi items. Sadly, there were none. So my he took me back to the house. And he secretly set up a few items for me calling them hinamatsuri items, multicolored mochi and strawberry ramune. After a good laugh I took some pictures and he scurried off again to bring out a birthday cheesecake.
After a nice birthday I had a horrible weekend. On Friday I had a horrible fever so I stayed in bed. Saturday I felt slightly better and went to work, but by 4:00pm the fever returned with a vengeance! On Sunday I had to call off. My fever was still raging and my throat was on strike. By Monday I went to the doctor who claimed I had strep throat. I have to continue to take antibiotics until next Tuesday, but I certainly feel much better now.