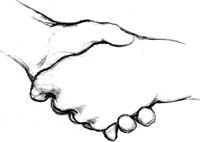 A few people have said they are discouraged by the language barrier with the blogs featured on my two blog lists.
Most of the blogs and of course the brand blogs I visit are in Japanese. However, there are a few blogs I frequently read that are in English.
❤ Livejournal: The main journal site I use. Major communities I visit are EGL and Himegyaru.
♥
the princess portal
: A personal blog by self proclaimed Princess Skye. The princess portal features advice, lessons, and princess challenges.
❤
ギャルラバ
: A blog featuring information about the Gyaru fashion. Features information on gyaru models, magazines, and updates on the gyaru fashion.
♥
Lolita Charm
: An informative and personal blog by Victoria.
❤
Doll Part
: Personal blog by a gothic lolita.
♥
yumyumyum
: A personal blog by Kammie. Even though the blog is on yaplog it is in fact in English.