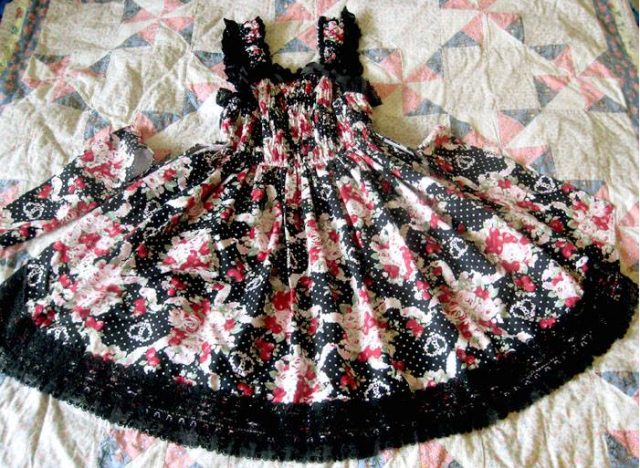 A little while ago I received my BABY, THE STARS SHINE BRIGHT black sugar bouquet jumperskirt. ❤ I have been coveting this print from the first time I saw it! I had frequent seen the blue and pink versions of this jumperskirt up for sale, but I was only interested in the black and white versions.
I plan to coordinate this jumperskirt with:
black Angelic Pretty's royal crown beret,
black Angelic Pretty replica boots,
black/white polka dot socks,
BABY's black or black/white heart purse,
a black blouse,
and different accessories.
This picture does this lovely print no justice! When I assemble all the pieces I plan to take a full coordination picture.