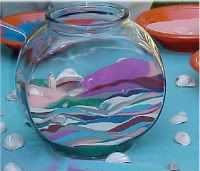 "To mix, or not to mix: that is the question:"
An ongoing controversy circles around many gyaru and lolita forums and communities: should lolita, princess-style, and gyaru fashion be combined? This debate never seems to get resolved whenever the topic is brought up.
I, for one, am in favor of combining these styles. I find that combinations can sometimes lead to interesting coordinations and delightful new styles; i.e. himegyaru. It also adds a bit of uniqueness which sometimes these styles might need. Yes, jumper skirts can be made with different prints and skirts can be pleated, tiered, or scalloped but at the end of the day most brand share the same outfit patterns.
If you look through certain magazines such as Ageha, Pinky, and Ray you will notice that they promote the combination of styles by the sharing of brand accessories and articles of clothing. Ageha features their models wearing mini tops hats, Angelic Pretty's jewelry, and using Baby's heart shoulder bags to mention just a few. While the Gothic & Lolita Bibles display models with similar gyaru eye makeup and jewelry.
Hairstyles are another shared trait. Lolita are starting to add more height to their hair. While headbows, crowns, and the princess-style haircut is visible throughout all of these styles.
Another tally on the side of combining these different fashions is that fact they all share a love for the same trends. Deco and sweets accessories are prevalent in both gyaru and lolita fashions.
I believe that if mixed correctly this three styles can meld together perfectly.