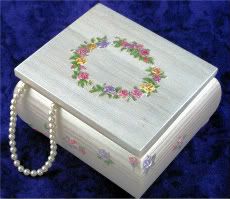 Sadly I am suffering from a small writers block slump, but I horribly wanted to make an entry. So for now I going to make a list of new or interesting things I love and would like to share.
♫ ~ These are a few of my favorite things ~ ♪
♥ Poupeegirl: I am sure everyone has one by now. This is a Japanese based website in which you can share picture of your articles of clothing, accessories, and other fabulous fashion related what-nots.
♥ Labyrinth: A fairytale movie from 1986 featuring David Bowie and Jim Henson's interesting and hilarious creatures.
♥ The 10th Kingdom: A fairytale TV miniseries and book. It takes place in the fairytale world of the 9 Kingdoms in which the glory days of Snow White and Little Red Riding Hood have past. This magically world spills into today's Manhattan, the mythological 10th Kingdom.
♥ Sweets accessories: Especially Ribbon Holic which I just found out today as a yaplog! http://yaplog.jp/ribbon-holic/
♥ A Knight's Tale: A comedy featuring the late Health Ledger. This movie follows the rise of William, a peasant to the ranks of knighthood, while playing popular music hit of the 80s and 90s. ie. Taking care of business - Bachman-Turner Overdrive; We will Rock you – Queen; Golden Years – David Bowie
♥ Brief sun showers and lead to rainbows
♥ The Arthurian Legend
♥ Catching fireflies in a large glass jar
♥ Ice cream on a warm summer evening
♥ Princessly Living and replying to my readers