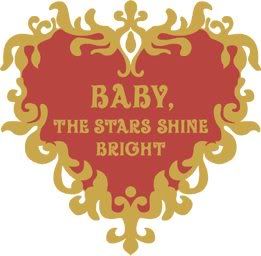 The frenzy is starting to build! With only 8 days and X number of hours until the grand opening of the new BABY, THE STARS SHINE BRIGHT shop in San Francisco meetings are being finalized, hotels booked, and outfits planned.
However, I will not be joining the hundreds of people planning a cross country trip for opening day on August 15th. Though I sincerely wish all that are attending the best of wishes, a bountiful wallet, and a wonderful time.
In honor of this event
NEW PEOPLE
and BABY are hosting a tea party with model Aoki Misako and designer Uehara Kumiko on August 16th. According to NEW PEOPLE the first 50 customers to spend over $200 will be invited to this invitation only special event. Happy shopping to you!