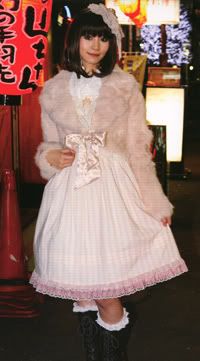 Does brand make the lolita?
This topic has been brought up time and time again. People choose offbrand over brand items for many reasons: money issues, size problems, opportunities to have a larger wardrobe, variety, or wanting to support entrepreneurs.
The common answer to that question is no. However a very small group of brand enthusiasts believe that to be a true lolita you must have a closet of highly coveted purely brand only items. I however am not one of them. I believe that one's closet value does not make you better lolitas than those that own no brand at all.
I use and encourage the use of offbrand items. I believe that as long as your ensemble meets the basic lolita criteria of quality, shape, and aesthetics there is no reason why any of the articles of your ensemble or accessories cannot be offbrand. The only time your outfit must be brand only is if you are attending a brand specific event.
The use of offbrand items adds an uniqueness to your outfit that cannot be achieved with using brand only items. Another reason I support using offbrand items is that it helps small or new business owners. Amazingly I find that sometimes I prefer my offbrand accessories more than those I paid twice as much for from a brand store.
But remember to make an ensemble work perfectly your offbrand items need to be good quality.
- Beware ebay shops. The quality of most of these shops can be horrible, the lace is poor quality and overwhelming and 90% of the time the item's picture is from a brand shop.
- Popular stores such as H&M, Kohl's, Forever 21, claire's, and Target carry items that would be perfect for lolita and himegyaru.
- There are also plenty of stores which carry replica or offbrand shoes. Secret Shop and Montreal are some of the well trusted offbrands.
- Many seamstresses from the main egl livejournal community make top quality items that could rival any brand.
- There are less mainstream shops such as Bodyline and Anna House which are popular.
Examples:
claire's: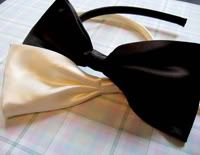 Forever 21: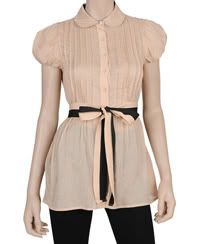 Bought from ebay: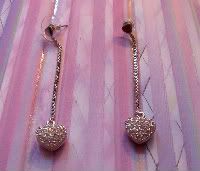 (I wear these w/ both lolita and himegyaru outfits)