So far I have been using a normal store-bought winter coat. But lately, I have been wanting a sweet lolita/hime style winter coat. Having been unsuccessful at finding anything close to what I want in stores I have finally turned to brands.
I must say the brand I least expected to produce a simple coat has made what I feel is so far the best looking design for a coat this season.
❤ Angelic Pretty's Pretty Girl Coat ❤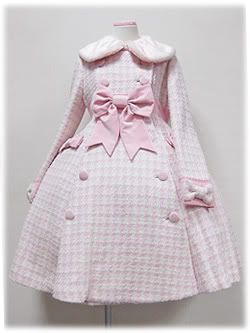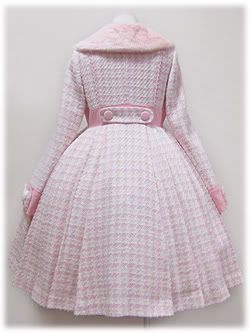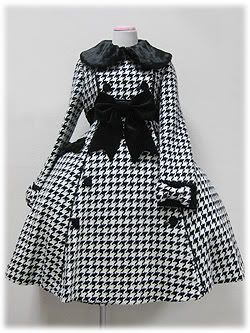 It comes in three colors: pink, blue, and black. I want them all!
Sadly being the large, giantess I am I will have to get them commissioned. Besides, that they seem to be sold out.