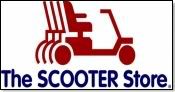 I was going to avoid the topic of age since every lolita blog has discussed this at one time or another. That was until I checked my mail this morning and found a letter addressed to me announcing I was approved for a scooter for The Scooter Store.
I suppose in terms of lolita age ranges I'm near scooter store eligibility. But over the years that was been changing. The frequent age polls and 'Am I too old' topics show that the majority of our population is slightly older.
At nearly 25, I do not feel too old to be dressing as I do. I have no illusion that I will be dressing in lolita for eternity. However, I do not see in the near future any reason to stopping doing so either. While I avoid the rapid OTT sweet trend and animal bags I still consider myself a sweet lolita. I have noticed as I get older I am more influenced by classic lolita, himegyaru, himekaji, and vintage styles. My wardrobe tends of form a weird middle between those fashions.
I believe that as long as you're happy, wear whatever subculture you like. Of course the topic of beauty also plays a part. If your hair is graying and you have the wrinkles of a 70 year old woman you are naturally going to be shunned from wearing sweet lolita. So you should aim for age appropriate styles or toning down the sweet volume. Caro-chan, the author of F*** Yeah Lolita, wrote a good article on
"Dressing more mature in lolita"
When you are feeling down about your age remember:
You're only as old as you let yourself feel.
If you are in your 30s, but still have the looks and spunk of someone in their 20s there is no reason to stop dressing in the sweeter styles.
If you are enjoying yourself, dress as you like.
This of course follows my thoughts of never telling anyone dictate what you wear or how you feel. Be yourself.
You only get to live once.
Explore, do, wear all that you can. Have fun or you might regret it later!
Models have ages too.
Ever sat down and thought about how old some of the models are? My favorite model, Aoki Misako, is 25. Here is a picture of her from Fruits September 2001. Listed as age 17. Thus making her 25 now.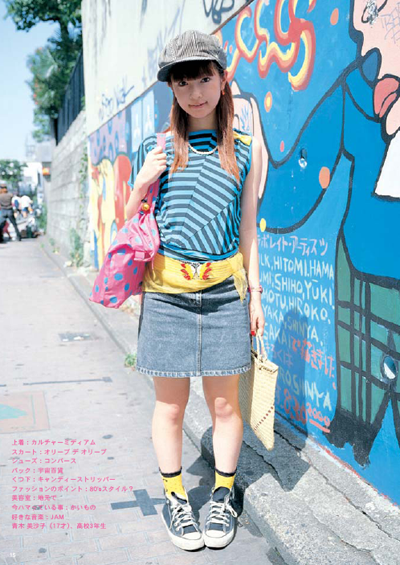 top image from: Rescue Alert