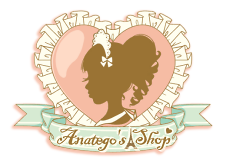 I was debating for a long while about buying the Ribbonolic rings from Anatego's Shop. Last year I bought a multitude of the cupcake rings and necklaces and hardly used them. Finally I decided that cute ribbons will always be useful and I bought all of the colors.
The mailman also delivered my Gothic & Lolita Bible vol. 36. I am glad that it seems the Bibles will be returning to a semi-regular schedule. According to vol. 36 the next issue is scheduled for August. Also the Bibles are being sold on Yesasia! Here is the link to the
Gothic & Lolita Bibles
. Both versions of the first issue are available along with the Hair and Make-up Bible and the Boudoir issue. It appears that vol. 2 and 34 are the only ones missing at the moment.
Here are pictures of recent deliveries. I really loved all of the ring colors.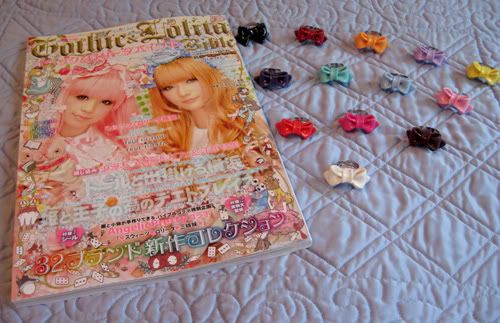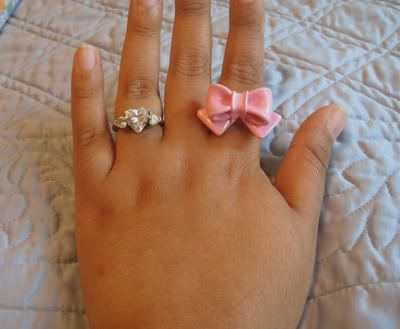 Here is an example of the ribbon's size. Of course my packages were delivered immediately after I took my nail polish off!
The bows appear to be made out of a sturdy clay and glued to a silver adjustable ring. You can tell they are handmade because some of the bows are slightly bigger than other ones. The clay is not sticky so no worries about the rings collecting hair and dust.
After I ordered my rings I received an e-mail with an estimation of when I should expect my package to arrive. My package did indeed arrive during the estimated time. The rings were in plastic packages and wrapped in bubblewrap. The only issue I had was one of the bows had separated from it's silver ring base, but it was easily glued back together. I am pleased with the products and the service.
♡ Customer service: 10/10 - perfect
♡ Product: 9.5/10 - perfect
♡ Shipping: 10/10 - perfect
♡ Fit: 10/10 - perfect
top image from:
Anatego's shop