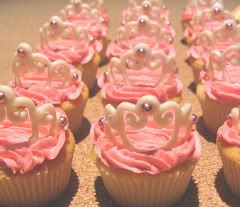 Why I wear what I wear
I am sure everyone has encountered a time when they were asked why they wear lolita. Strangers will seek you out in a crowded area and approach you, neighbors might ask your family members, and children will ask you questions despite their parents trying to advert their attention to something else.
With spring semester over and my work schedule being weekend option only, I have more time to wear the fashion I love. Whenever I am out there is at least one person that would ask why do I wear why I wear. Most of the time I quickly say, "because I think this is cute" or "because this expresses me." But lately I've sat down and actually deliberated as to why I love this fashion so much.
Two of the sweetest instances which have made love this fashion even more have come from children. While on a trip to the aquarium with my family a little girl approached me dragging her father in toe behind her. She had on a T-shirt that said "Forget being a princess, I want to be a President." She wanted to shake my hand and take a picture with a princess. When she and her father walked away I heard her say, "Daddy, I want to be a princess too."
The second instance occurred recently at a Barnes & Noble. I felt I was being watched more than normal while I was searching for a new book. When I finally sat down to read my book I found out why. A little girl was peering at me from around a bookcase. As soon as I saw her she dashed away only to return shortly with a book. She held it out in front of her for me to take. At this her mother stopped talking to her friend and nervously said sorry as she pulled her daughter back over to where her friend stood. All the while the child finally spoke saying she wanted the princess to read her a story while she cried. I told the lady I didn't mind and she let her daughter go. When I was done with the book the little girl thanked me and gave a wobbly curtsy before happy bounding after her mother and telling the whole store the princess read her a book.
Whenever I am in a slump, receive negative comments from the normals, or have a 'why I am even doing this anymore' moment I remember the two above instances and it always puts a smile on my face.
I wear lolita because I love...
❤ the reactions I receive from little children
♥ feeling feminine
❤ being different
♥ showing girls you don't need to show skin to look cute
❤ pampering myself
♥ living up to some of my childhood fantasies
❤ growing up, but never growing old
♥ never needing an excuse for buying super cute things
❤ flaunting my guilty pleasure
♥ being me and not being afraid to show it ♥
My list is ever growing. Everyday I find a new reason why I love to wear what I wear. What are some of the reasons you wear lolita or himegyaru?
image from:
daintyindulgence's photostream