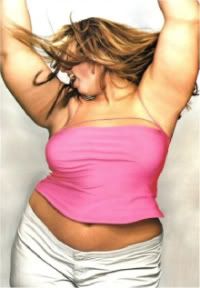 There's no such thing as an ugly woman. There are only those who have not realized their full potential.
            --Arlene Dahl
Recently I received a lovely e-mail from a plus sized newer lolita. She has admired the lolita fashion from many years, but has only gained the confidence to wear lolita in the past few months. She told me that she fears negative comments from other girls about her size and has only ever attended one meet-up. This girl touched my heart. She really loves lolita fashion, but is afraid to wear it because of negative criticism.
So many forums and community which are meant to encourage and connect us are being used to intimidate newer members and dispirit those that do not fit into the mold of popular lolita standards. Rather than helping each other become the best lolitas we can be, we spend our time damaging each other's self esteem and ego. Constructive criticisms are negative or the commenter will say nothing to help and then leave a nasty comment on another website.
Questions such as "Can X-sized/skinned girls be a lolita?" or "Can a boy be a lolita?" are in my opinion futile. Fashion is an interactive art form. A way to express yourself and your interests. No one asks others if they are qualified to paint paintings, make sculptures, or play video games, and take up golf. It should not matter what others think as long as you are enjoying your life. If you want to wear lolita, do so. No matter your size, color, or gender there are no reasons you should allow others to damper you spirits and make you afraid to express yourself.
Usually the whole size issue starts a heated debate with redundant and bitter comments. The 'Real women have curves' argument is moronic. Women come in all shapes and sizes. Exclaiming this phrase in the middle of a weight/size debate just makes the commenter a sizist themself. Twiggy is as much a woman as Mia Tyler. And Natalie Laughlin is not more of a woman than Miranda Kerr. Plus sized lolitas aren't disgusting. Queen latifah is not disgusting. Nor are Kathy Najimy, Christina Schmidt, or Mae West. We have to be selective with the styles we chose to wear and have to spend more time on our outfit, hair, and make-up, but we can still look cute. Most brand items might not fit us, but there are plenty of other options such as offbrand items, replicas, and custom tailored items. Know when attending meet-ups that you will be outshone but petite lolitas. But that should not prevent you from going or being afraid to go.
One way to combat negative stigma is by boosting your self-esteem. Shows such as What Not To Wear and How to Look Good Naked can give you a self-esteem boot and give clothing tips. The more you believe in yourself the less other people's negative opinions will affect you. Another issue to watch out is self hatred. Listening to enough negative comments one starts to believe what is said and begins to think up more negative comments about himself or herself. You need to be beautiful on the inside as well as the outside. And if you are still worried about weight start exercising and eating healthy. This will make you feel good and you will lose weight as well.
image from:
boyce voice