Like many of the lifestyle lolitas I love wishes. I wish upon a star, make a wish as I blow out birthday candles, make a wish when I blow the seeds off a dandelions, and wish while throwing a handful of pennies into a wishing well.
My grandmother always told me that someone only grows old when they give up on wishes and dreams. Even when I was little I was determined to never grow old. I grew up in household which believed if you make positive and clear wishes you will get what you asked for. Another piece of wisdom from my grandmother was to always keep a wish box.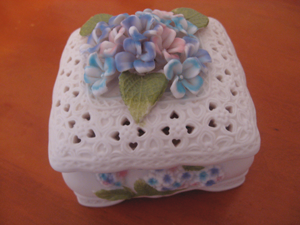 I have had a wish box since I was a child. I found this pretty container in a thrift store when I was about seven. I write my wishes down on decorative paper, fold them up, and store them in my wish box. Whenever I have a new wish I write it down and add it to my container. Once ever six months or so I read through all my wishes so see if any have come true. I have kept some of my old wishes still in my container just because they are adorable. Some of the wishes in my box are for other people as well.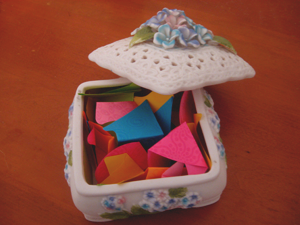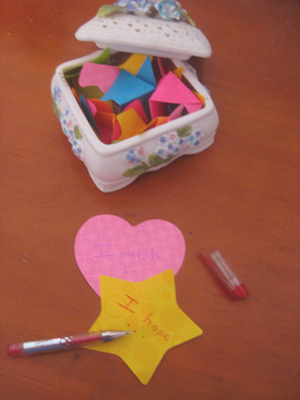 You should always keep your wishes and dreams alive. I have a friend that keeps a wish journal. Every line is a wish and as they come true she crosses them off. I think a wish box is cuter though.
I had a pleasant surprise not long ago. I recently bought and watched a Taiwanese drama called Fated to Love You. The main character, Xin Yi, also keeps a wish box! She used post-its though. I was really surprised to see one of my family traditions in an Asian drama!