I was recently window shopping and I noticed one of the local strip mall had added a 5 belºw. Everything is cheaply priced and sometime you can find the cutest accessories. I did not see anything I wanted to buy until I passed the registers. They had rose rings.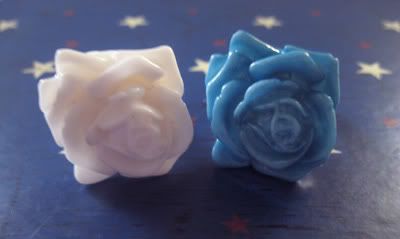 I like these little plastic rings. I have pink rose rings but I really wanted a white rose and a blue rose. 5 belºw had all of the rainbow colors along with white and black. I should go back and get a black rose.
These rings were $2.00 each. They are not the best roses, I wish the center bud was more open. But the rings were a steal. I mostly see these rings online for about
$8.00
or more plus shipping. There is even a
$20.00 white rose ring
on etsy!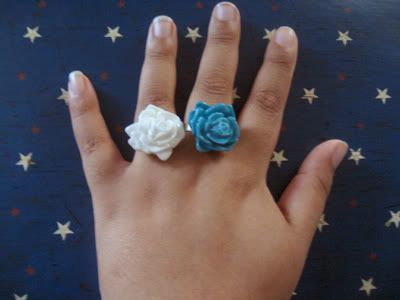 They are a nice size and don't collect dust and lint like clay rings. The ring is adjustable and glued on pretty well.