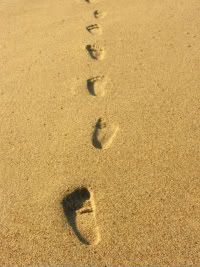 Those that know me know that I rarely care for the accessory monsters that deco lolita has created. I have never been one for the brand plastic bow jewelry either. I find that simple decorations are more aesthetically pleasing than overly embellished eyesores. In the past some sweet lolita have told me I am on an accessory fast, in which I reply that they need to go on an accessory detox plan.
This is not to say that I do not wear rings, necklaces, earrings, or bracelets. I just do not wear 4 rings on each hand or a bracelet to match every color of my outfit. I respect the deco lolita style just like any of the other lolita styles. However I find that an excessive amount of accessories tends to draw attention away from the overall ensemble. I have attempted deco lolita in the past. While it was fun, I prefer simpler coordinations.
Lately I have been drawn to muted and pastel colored outfits and accessories. My most coveted accessories at the moment seem to be pearls and charm jewelery. Below is an adorable heart charm from Molly Brown which I am thinking about getting. She also has some
charm jewelery
covered in colored enamel. Which I did not know you could do.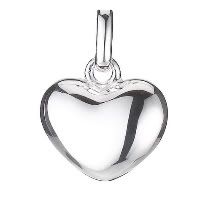 Are you noticing that you are on an accessory binge? Want help to cut back? Here are some tips for you.
~
Pick one color from your outfit and accessorize around that color.
I find it interesting when lolitas accessorize around one of the least prominent colors in their outfit. It usually makes the details of the outfit stick out.
~
Wear a charm bracelet.
Then you can wear as many trinkets on your bracelet as you want. You can buy charms almost anywhere. I have noticed tea cups, bears, hearts, and bow charms in kiosk stands in malls. Also plenty of websites sell charms as well. Molly Brown sells jelly bean charms which might look cute with a print like AP's Jelly Jewelery and other sweet prints.
~
Wear general accessories.
I consider trinkets such as bows, tea cups, or crown pendants general accessories. Crosses and pearls also fall into this category. General accessories can go with any outfit, which means you do not need specific jewelry for each outfit. You can also wear general accessories when you are not dressed in lolita. Your jewelry box will thank you.
~
Wear an over the top accessory.
If none of the options above will work for you wear one over the top accessory. If you love to wear sweet prints buy an excessively sweet necklace. Ribbon Holic has great accessories for this option. Elaborate dark jeweled necklaces/chokers would be great for gothic lolita. But try to limit these attention seeking accessories to one per outfit.
~
Be crafty.
Turn beloved accessories into bag or phone charms. If you have more than one ring or pendant you cannot part with carry it in a different way. Pendants are easy to convert. Just add a strap attachment through the necklace loop. Sadly rings require the trinket to be removed from the ring base.
I hope this can help anyone trying to cut back on their accessory accumulation.
image from: addictionsandrecovery.org