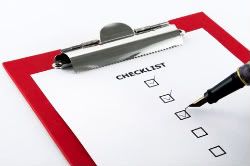 This month has been rather busy. I have set so many goals and accomplished quite a few of them. How about you? There were 4 major goals things which I set out to accomplish: to find an apartment, have my blanket at least half way complete, participate in the 101 goals in 1001 days meme, and make a mission statement.
1. To find an apartment
On the 6th I toured the eight apartments I liked online. Later that day I finally decided on one. The only problem is they do not have a 1bed/1bath with a den available yet. So I found my apartment, I just have to wait for one with a den ...or compromise.
2. To be mid-way finished with my blanket
I have been a diligent worker bee with my crocheting. There have been many times when I should have been working on a post, but I was too enthralled with crocheting. My blanket is more than half way finished! Just a few more panels and the border and it will be complete.
3. Participate in the 101 goals in 1001 days web meme.
Since this was the month I set aside for goals I decided to start a 101 in 1001 days goal list. And thus far I have finished four goals. How about you?
4. Make a mission statement
When I was thinking about what goals I wanted to make this month I noticed that I never gave Princessly Living a mission statement. A mission statement being a company's or person's long term goal/agenda would work perfectly with this month's theme.
The Mission
Princessly living is a blog to inspire myself and other lolita, himegyaru, and persons with an interest in girly fashions to live as a princess would. To rise above the ordinary person and live a life of grandeur, sophistication, beautiful clothes, luxury, elegance, and grace.
I will...
- inspire others
- aim for perfection
- live every day
- dream big
- be courteous, and friendly
- expect the best
- dress beautifully
- express myself
- see the sweet moments amongst the sour
- never put myself down
- rise to every occasion
- be myself
image from: Annette's Paper Trail