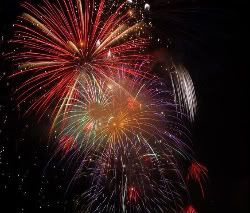 "You are never too old to set another goal or to dream a new dream."
--C. S. Lewis
Happy New Years! Old father time has left and a new year has begun. Time to make resolutions, beak bad habits, begin new traditions, and set new goals for the upcoming year.
This is the first month in which I plan to start a new tradition. Princessly Living will now feature monthly inspiration challenges. These challenges will feature wonderful quotes which I have come upon while reading, in class, or surfing the web. Then I will spend the month accomplishing tasks related to that quote. This month I plan to make some new dreams and set new goals.
Goals for this year:
~ Get a house/apartment
~ Beginning planning for wedding
~ Help others
~ Establish credit
~ Get driver's license
~ Go to the Cherry Blossom festival
~ Attend more events
~ Take more pictures
~ Be a better blogger
~ Increase posting frequency
~ Travel
~ Craft more
image from:
BookPeople's Blog