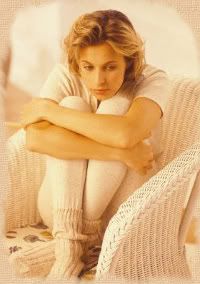 "You will always run into obstacles throughout your life. You must go over them or around them. But never let them get above you."
--My mother
I did not think I would give another quote so soon. But this quote is relevant when making goals and dreams. My mother always told me to dream big, but never let your dreams steamroll you over.
The beginning of 2011 is not going as smoothly as hoped. My mother had surgery on the 3rd. Then some of my hopes and goals I started to plan last year already have to be compromised. My mother's surgery took longer than the doctor said it would, but went well. She is very sore, but home and well. Once done with her crisis then came a few issues for me.
The unfortunate:
I wanted to go see Kagrra,'s final concert on March 3rd, my birthday. Not being a member of the fan club I had to wait to apply for tickets. I applied through MusicJapanPlus as soon as they had overseas ticket sales. By Dec. 27th I would receive an invoice if I managed to get a ticket. I still have not received an invoice. So now I need something else to do for my birthday.
Also I so wanted to buy a house this year. But I apparently need to build credit to apply for anything. So for a year or two I will have to use a credit card and pay rent. I dislike credit cards. I would rather pay for everything with my accessible income.
The good:
I found a wonderful venue for my wedding! I do not want to get my hopes too high until I go for a tour though. But I have seen pictures and have fallen in love. While searching the website I noticed that ceremonies
have to
be Catholic. Neither my groom nor I are Catholic. After leaving a message to request more information, it took two days for the curator to call back. But I received good news. I can still have my wedding there! Yay, for planning ahead.
All in all my year is going well so far. How about you?
image from: Jerry's Haven n Tell