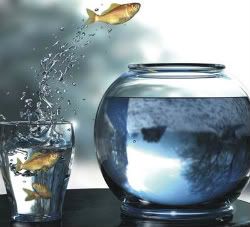 "Nobody can go back and start a new beginning, but anyone can start today and make a new ending."
--Maria Robinson
Happy New Year's everyone! How was your 2011? Happy to see it end? Or maybe you were wishing it would last a little longer? Anyway I hope 2012 will be a wonderful year for all of us.
I hope everyone was able to complete their resolutions from last New Year's. But if you were unable to achieve your goals do not be discouraged. There is no use dwelling on things from the past. No one can go back and change what has or has not happened. All we can do is start from where we are today and work towards where we want to be next year.
I feel that I have done well with the resolutions and goals I set last year. I am going to try something new this year though. Rather than just making a bunch of resolutions and odd goals I am going to focus on working toward a few large goals. My resolutions this year are to work toward becoming a better blogger, getting ready for my wedding, and working toward going back to school.
Goals this year:
§
Become a better blogger
›
Increase posting frequency
›
Participate in more activities
›
Take and post pictures
›
Study professional blogger tips
§
Getting wedding ready
›
Get fit
›
Drink more water
›
Finish wedding checklists
§
Going to school
›
Choose between my school options
›
Learn to drive
›
Get a job closer to my home. (More time to study)
Everyone have a wonderful and safe night and a Happy New Year!
image from:
Freedom Escape Velocity