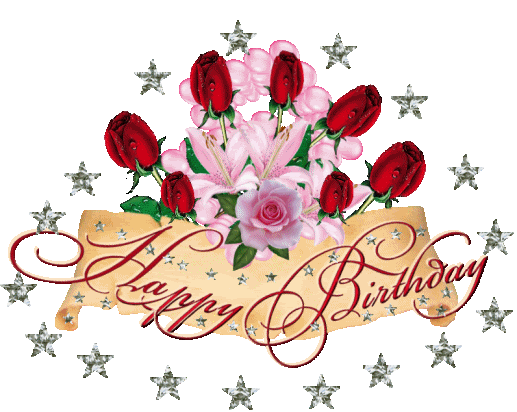 Last Saturday was my birthday and of course one of my favorite holidays, Hinamatsuri. This year a friend made me a "hinamatsuri" birthday cake. I received some lovely gifts and had the first Rita's Ice of the year. One of the best things I received this year were two hinamatsuri pop-up cards!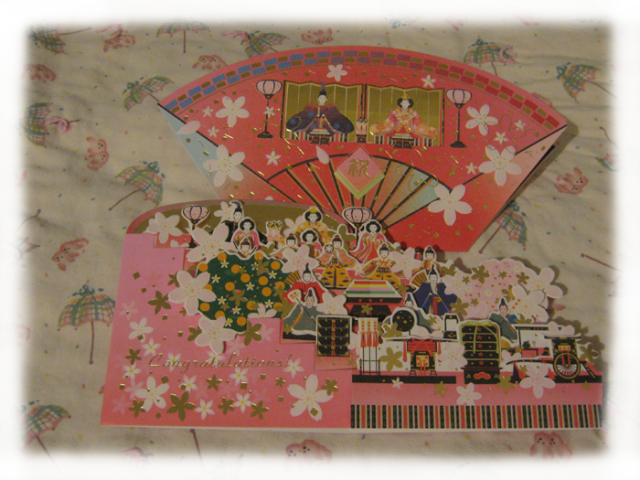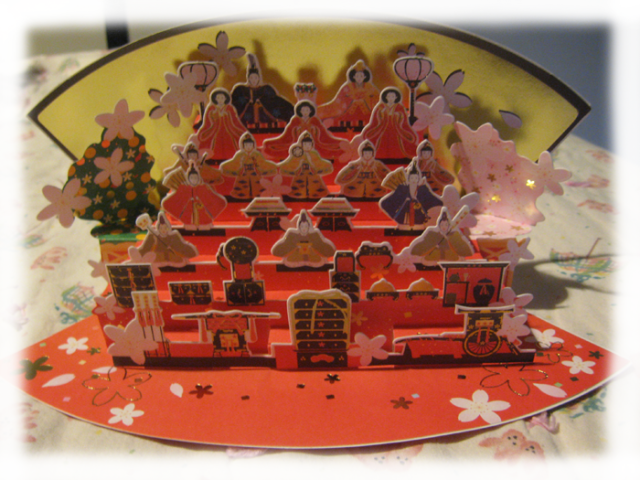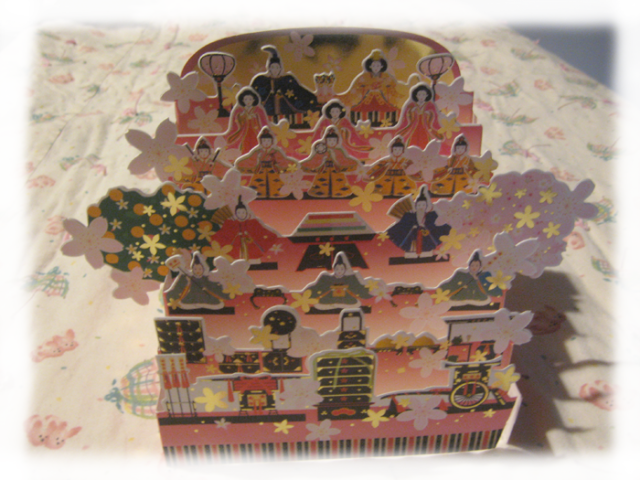 I also bought some presents for myself. For the longest time I have been in a crafting mood. Unfortunately most of the crafts that I do are rather lengthy. While crocheting and quilling have lovely finals results, I have been looking for a less extensive project.
While looking at hime-kei pictures I was admiring their nails. I would love to have my nails decorated like the models, but unfortunately I cannot have 3D art on my nails while I am at work. Then I started thinking that I could always wear press-on nails. I could wear whatever design I want on my nails and then taken them off during work hours. So I decided that trying to make 3D nails would be my new hobby. So far the nails, rhinestones, pearls, and cherry blossom mold have arrived. The stand, heart molds, acrylic powder, monomer, dapper cup, and other decorations still have yet to be delivered.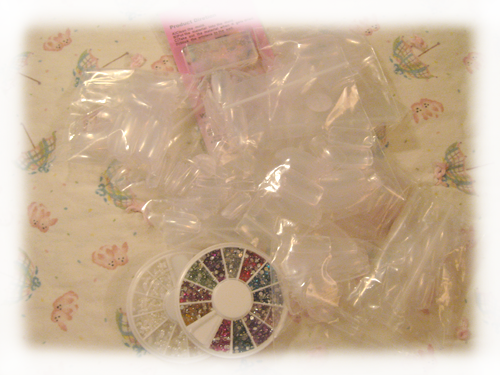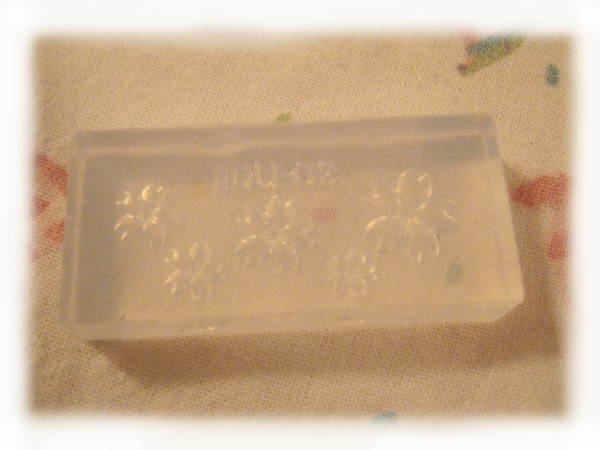 I am so excited to start a new project! Wish me luck.