I finally decided to try a new post series, my current trends. These will be picture oriented posts that focus on one accessory, article of clothing, or style that I am currently captivated by. I felt like sharing a little more of my interests as well as keeping a log of my different fancies.
For my first post, I am concentrating on pearl chokers. While I find necklaces beautiful and own quite a few pendants, they hold no comparison to a band of pearls resting at the base of the neck. Pearls are so feminine and I find pearl chokers simply elegant and regal.
At first, I never thought to wear pearls with lolita until I became more involved in classical and hime lolita. Then with the discovery of himegyaru, I knew I needed a pearl choker. Others can have the cute cupcakes, bows, and melting chocolate, but pearls are a
necessity
for me.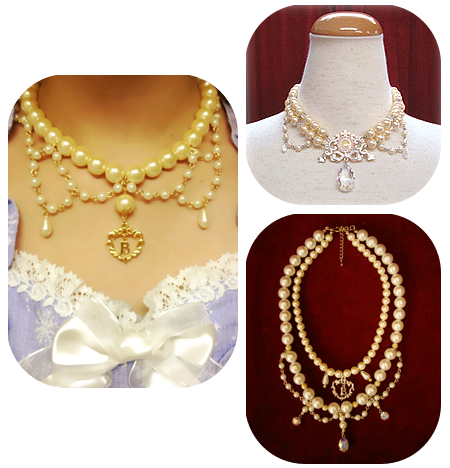 Chokers from BABY, THE STARS SHINE BRIGHT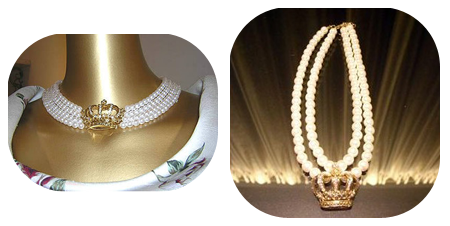 Chokers from JESUS DIAMANTE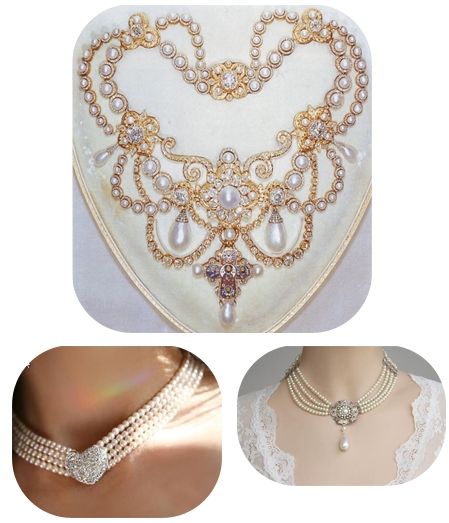 Non-brand chokers
Top center:
Gracie Jewellery
Bottom left:
We❤it
Bottom right:
Art Fire